Six Reasons to Visit Sewanee This Summer
Escape the crowds, get back to nature, and enjoy cultural opportunities you'll find only on the Mountain.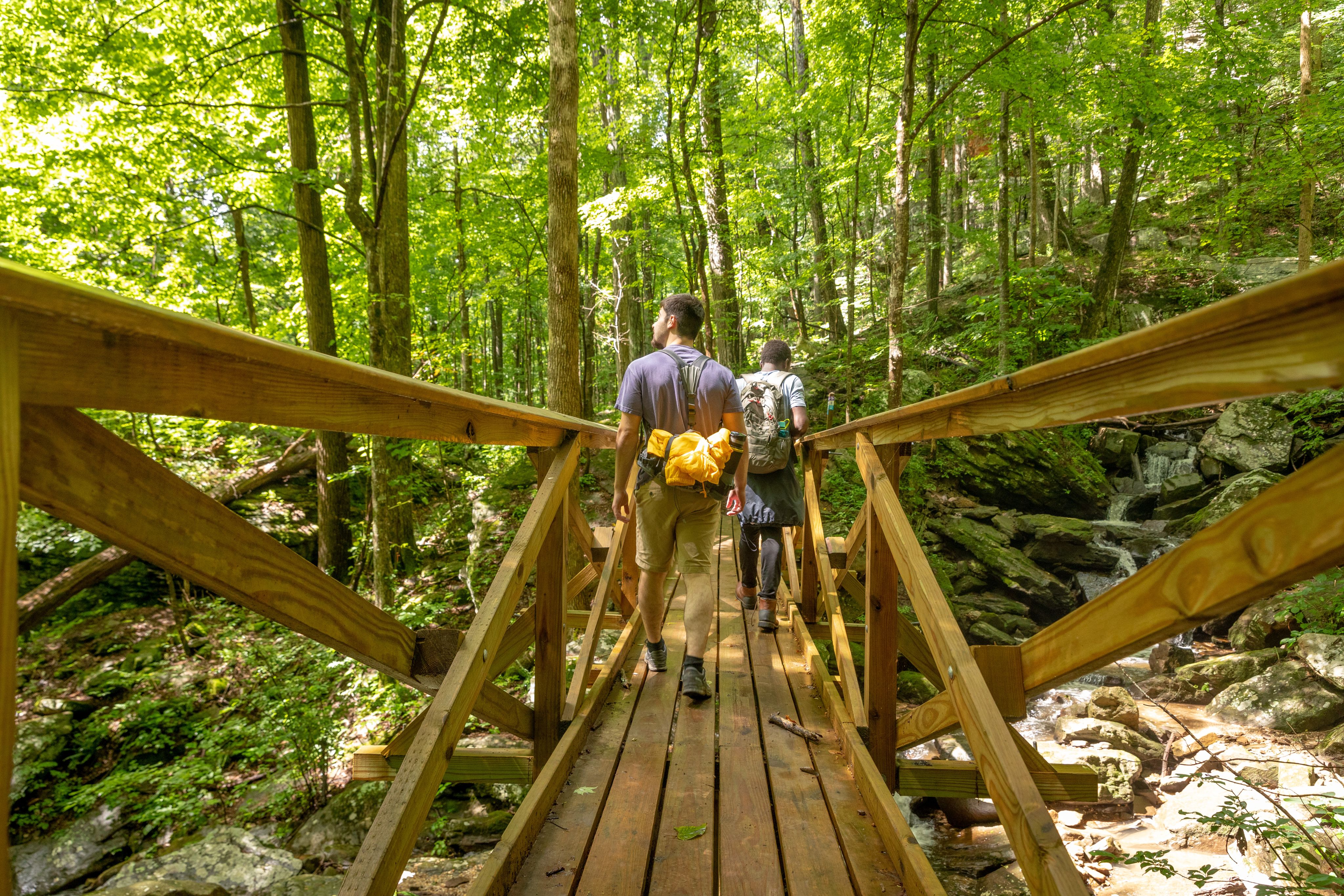 With pandemic restrictions easing around the country, summer 2022 promises to be a record-setting season for travel. If you haven't finalized your own plans for the summer, think about adding a trip to the Mountain to your itinerary to enjoy Sewanee during the sunny season (though fog is still possible). Here are some good reasons why you should:
To Enjoy a Nostalgia-Inducing Fourth of July
From the early-morning flag-raising in Abbo's Alley to the spectacular fireworks show over Lake Cheston that caps the day, Sewanee's Independence Day celebration is hard to beat for small-town red-white-and-blue charm. Drawing thousands of visitors to campus, the day also includes a parade up University Avenue, kids' games, a cake contest, and a "Mutt Show" in Manigault Park that has to be seen to be believed. Parade floats as well as cake and canine contestants express a designated theme each year, and the 2022 theme—"Hot Diggity All-American Dogs!"—will put the focus on all kinds of dogs, whether they're covered in fur or cradled in buns and slathered with mustard.
To Play Nine (or 18)
Since it was redesigned by renowned golf architect Gil Hanse in 2013, the Course at Sewanee has repeatedly been recognized as one of the top nine-hole courses in the country. And while it offers creative challenges aplenty, the course also features world-class scenery with sweeping views into Shakerag Hollow. Play nine holes in the morning, enjoy a burger, fries, and a cold beverage at the Green's View Grill, and head out for nine more in the afternoon. The 23rd Sewanee Golf Classic will welcome alumni and friends of Sewanee for a weekend of friendly competition on June 17 and 18. Register here.
To Get Lit(erate)
For over 30 years, the Sewanee Writers' Conference has welcomed many of the leading lights in letters to the Mountain for 12 days of workshops, special topics classes, inspiration, and communion with fellow writers. And while much of the conference is limited to participants only, daily readings and craft lectures are free, open to the public, and offer a unique opportunity to hear new work, learn from the best, and rub shoulders with some of your favorite writers. The 2022 conference runs from July 19 to 31.