(Battery) Power to the People
Lifelong car nut Rocco Calandruccio, C'01, has developed and patented an ingenious method for converting gas-powered vehicles to electric. Now, his start-up company is poised to make that earth-friendly switch available to the masses—quickly and affordably.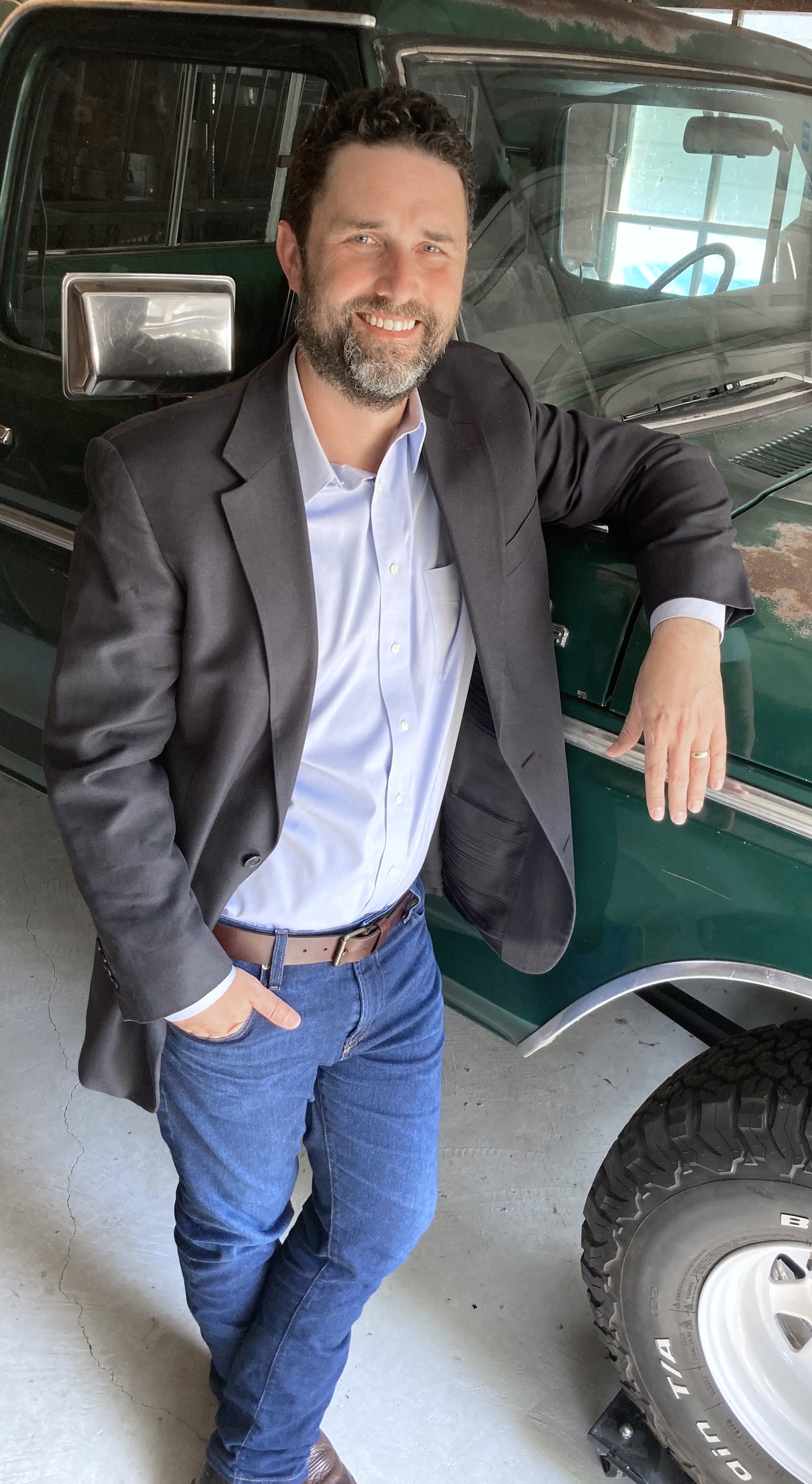 Rocco Calandruccio with Current EV Motors' prototype vehicle, a 1978 Ford F-150.
Rocco Calandruccio with Current EV Motors' prototype vehicle, a 1978 Ford F-150.
When Rocco Calandruccio, C'01, was growing up in rural East Tennessee, his family had to pass multiple junkyards driving to and from home. The youngster knew inherently that something was amiss with these sprawling eyesores, that the piles of broken-down, rusting vehicles were an affront to the gorgeous mountains, hardwood forests, and gurgling streams of the Appalachian landscape. He would point at them and say, "Bad broken cars." It's not that Calandruccio had a thing against cars per se. In fact, his grandfather out in Denver had both a car dealership and an impressive collection of classic cars, including a Rolls-Royce, a Duesenberg, and a variety of Corvettes. These vehicles fired Calandruccio's imagination, and he grew up to be an enthusiastic car guy. But the car graveyards he saw as a kid simply weren't right.
"I've always felt deeply that throwing out a car is unnecessary and immensely wasteful," he says now. "We are at a stage in human advancement where technology has caught up with our mechanical needs, and we can stop treating these machines as disposable entities."
Early next year, Calandruccio plans to take a potentially revolutionary step in increasing the longevity of cars— and in addressing climate change—when his company, Current EV Motors, begins converting gas-powered vehicles to electric power. A boutique conversion industry already exists in the United States, about a dozen shops that each convert just four or five cars a year, can charge more than $100,000, and take months to complete the process. Calandruccio wants to take electric car conversions to the masses. He recently secured a patent to develop off-the-shelf kits that can be used to convert quickly and affordably almost any kind of car, truck, or SUV. Located in Austin, Texas, the company will have several dozen vehicle bays capable of converting vehicles at a rate that vastly exceeds what the boutique shops can do. The process, Calandruccio says, will be as simple as this: You love your old car or truck and want to keep it forever, but you're tired of it breaking down and spewing carbon dioxide into the atmosphere. You drive it over to Current EV Motors; the technicians remove all the old gas components, grab your vehicle kit off the shelf, bolt it on, wire it up, test it, and presto—in less than a month you've got an electric vehicle. If you don't live in Austin, no worries. Calandruccio will be shipping kits to an ever-growing network of dealers around the country trained to install them.
"There's a surging need for conversions," he says. "People want this, and I'm excited to be part of the solution."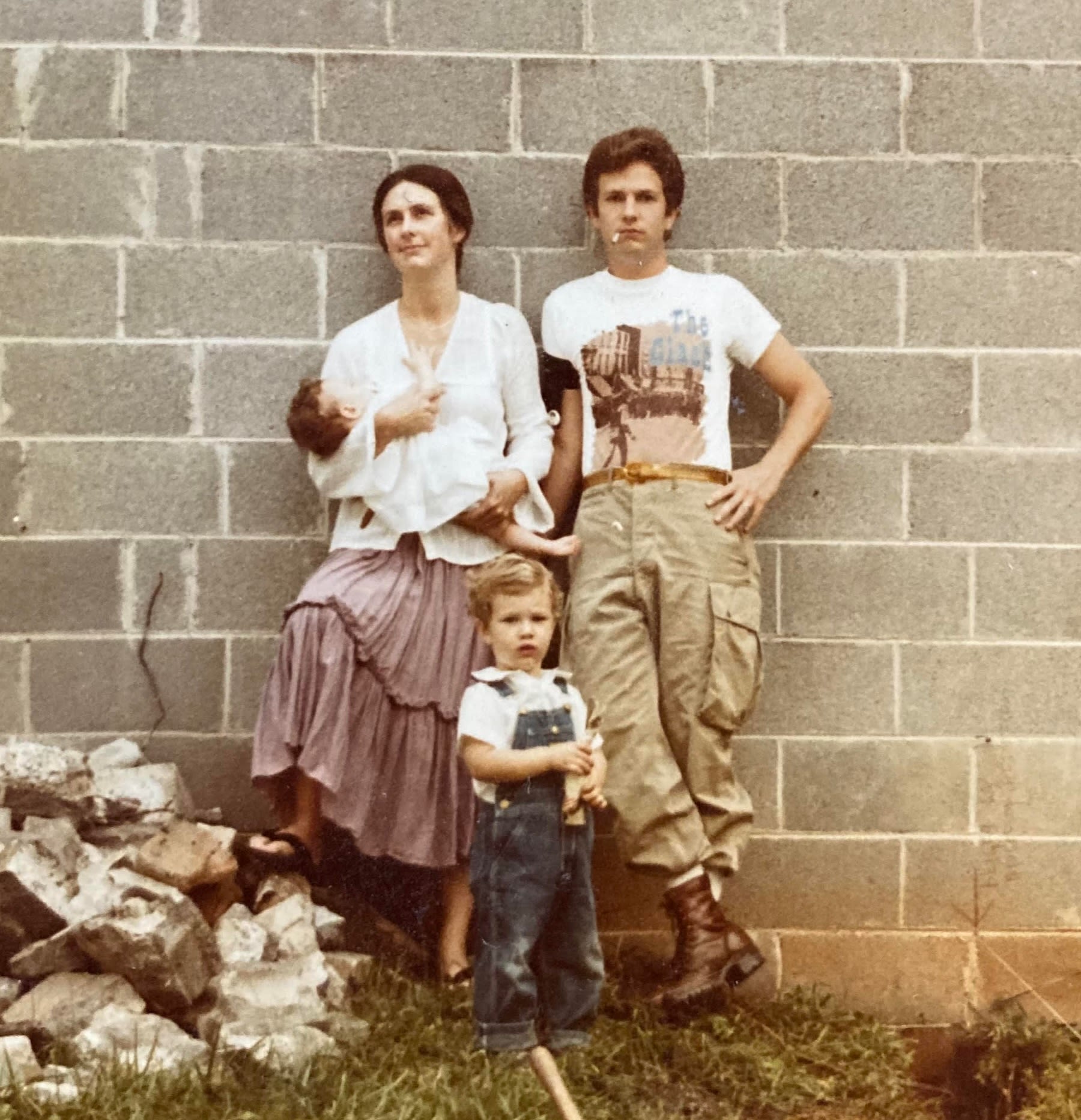 There's little question that Calandruccio was born to do this. In addition to the magical times he spent cruising around with his grandfather in beautiful cars, his parents were designers and architects. There were always pencils and paper lying around the house, and Calandruccio's doodlings inevitably involved cars. When his father began work as a developer restoring the historic warehouse district in Knoxville, Tennessee, he dragged teen Rocco along and put him to work. The kid hated it. He talked his dad into letting him instead spend that time improving his 1989 Jeep Cherokee. "I spent hundreds of hours on that vehicle," he says. He took it apart and rebuilt it multiple times, installing a more powerful engine, jacking up the suspension, putting on bigger tires for off-roading, and repainting the whole thing. "I loved doing it, but also, when I was working on that truck, I didn't have to be in an old warehouse."
When it came time to choose a college, Calandruccio found the Sewanee Outing Program—and the Domain generally—hard to resist. "It just fit me," he says. "I had hiked and camped all over the Smokies in my truck." He pretty much already knew that his future was in automotive design, so for his undergraduate studies, he picked a subject area that simply interested him—history. When he was growing up, his parents read to him from the wartime diary of his great-great-grandfather, William McCarty, who fought for the Confederacy under William Poague and James Longstreet in Virginia. The volume accounted for every day of the war, and Sewanee History Professor John Willis had Calandruccio read from it in class. "People would ask me, 'What are you going to do with a history degree?'" he says. "I knew I was going to design cars regardless, but history is important. Being able to understand the trends of the past has given me a window to the human psyche and the trends of the future. What do people want to buy?"
After Sewanee, Calandruccio attended the Savannah College of Art and Design, where he developed a portfolio of products including a communications tracking device for Motorola for firemen going into burning buildings, and a bicycle constructed through 3D printing. That portfolio helped him get into ArtCenter College of Design in Pasadena, California, widely considered the world's leading school for automotive design. During a gap year between the two schools he lived in Denver, where he was hired to restore a 1959 commercial chassis Cadillac (think "Ghostbusters"), which had previously been converted from an ambulance into a vehicle for ferrying tourists up to Pike's Peak. It was in Denver where he also met and married his wife, Leigh.
They didn't stay at ArtCenter for long. Calandruccio took a job with American Expedition Vehicles in Missoula, Montana, where he customized Jeeps for a niche market, folks who are into "over-landing." "You're optimizing the vehicle to drive across the country with maximum gear, then going off road to remote locations," he says. He outfitted the vehicles with new tires, wheels, and bumpers, as well as more powerful motors. "We were basically creating these amazing high-performance trucks."
In 2009, after two-and-a-half years in Missoula, right around the time they bought a house and were expecting their first child, the recession hit. Both of them lost their jobs. Calandruccio looked near and far for anything and landed a position back at Sewanee, as sustainability coordinator. The job required them to live in Benedict Hall, where they proceeded to raise their newborn surrounded by undergrads. The students were great about it, Calandruccio says, and he loved the work as well. He created a program called Sustain Sewanee, which focused on action-based sustainability initiatives including recycling, LEED certification of buildings, and hosting waste-free events. One project involved a group of students modifying a 1999 Ford Explorer with 200,000 miles on it for maximum fuel efficiency. With a meager budget of $1,500, they tuned up the engine, lowered the vehicle, attached fender skirts, and mounted low rolling resistance tires. The results? A clunker that once got 16 miles per gallon now looked spiffier and got 25 mpg.
After two years in Sewanee, Calandruccio worked a couple of jobs designing outdoor gear—backpacks and such—and then had a gig designing furniture. He and his wife landed in Austin. Over Thanksgiving 2019, he found himself at his in-laws' house in Fort Worth, sitting at the kitchen bar and doodling on a napkin while his son ate mac and cheese. Like a lightning bolt, the idea for Current EV Motors hit him, and he wrote out the entire business plan right there. "I was really excited," he says, "but everyone in the family said 'Yeah, yeah, whatever,' and went back to what they were doing."
His plan stemmed from his critique of the current electric vehicle conversion industry, which has never been large enough to enjoy economies of scale in production. Instead, shops often create one-off conversions using batteries from wrecked Teslas and custom fitting them into a vehicle's least efficient spaces— where the engine and gas tank once were. These shops have also been limited in their supply of motors, often sourcing electric motors from forklifts, which, while somewhat appropriate weight-wise, are only partially suitable for use in cars. The randomness and inefficiency of all this means that conversions require months, and because shops can do only a handful a year, the cost is exorbitant and restricted to the uber-wealthy.
Calandruccio envisioned conversion kits, utilizing "direct drive" to the axles or transfer case, that would mount batteries beneath the vehicle, between the frame rails, the sturdiest, most suitable location, with the lowest center of gravity. New EVs are being built in a similar fashion, but EV conversions are still stuck mounting motors to inefficient transmissions. And by working with a significantly larger volume of conversions, Calandruccio calculated that he could get custom-made parts at decent prices, enabling him to convert vehicles not only faster but for less than half of what shops now charge. He would initially target the owners of two very different types of vehicles: the thousands of well-heeled classic car enthusiasts who have been waiting in lines for years to get their conversions, and governments and companies with purpose-specific fleet vehicles. Not only are there large numbers of the latter, they tend to be big and have heavy-duty suspensions, which means they can hold lots of batteries.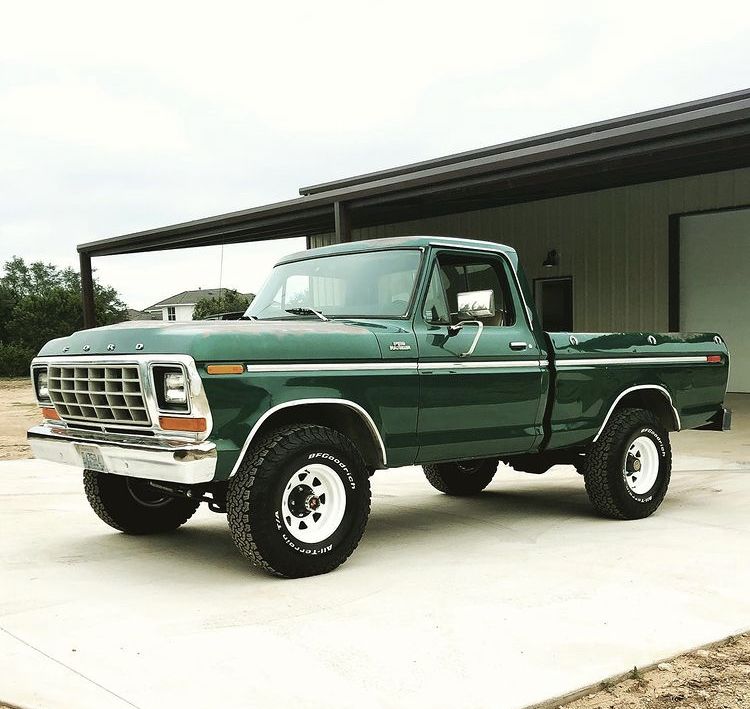 Calandruccio easily sold the idea to his friend John Pitts, a lobbyist in Austin and electric vehicle enthusiast who had been involved in several successful start-up ventures. Pitts helped Calandruccio secure a first round of funding, with which they obtained a patent, designed and developed several conversion kits, and converted a prototype vehicle, "Gator," a 1978 Ford F-150, to electric.
The company co-founders are now deep into raising their second round of funding and are excited at the prospect of soon being able to crank out electric vehicles. "The greatest challenge today's EV shops are facing is not being able to meet the demand of their customers," Calandruccio says. "They cannot meet the demand because they do not have a facility large enough, they do not have enough people working for them, they have not purchased enough parts, and they are not set up with off-the-shelf kits. These shops are still reacting to individual needs versus anticipating market demand. By taking a more proactive approach to the market, we will be able to meet the demand at a more sustainable level."