A Chance to Pay It Forward
Josephine Lowery, C'90, draws on her own experience with the college admissions process—and the help she received—to give underserved students in Birmingham access to a life-changing college education.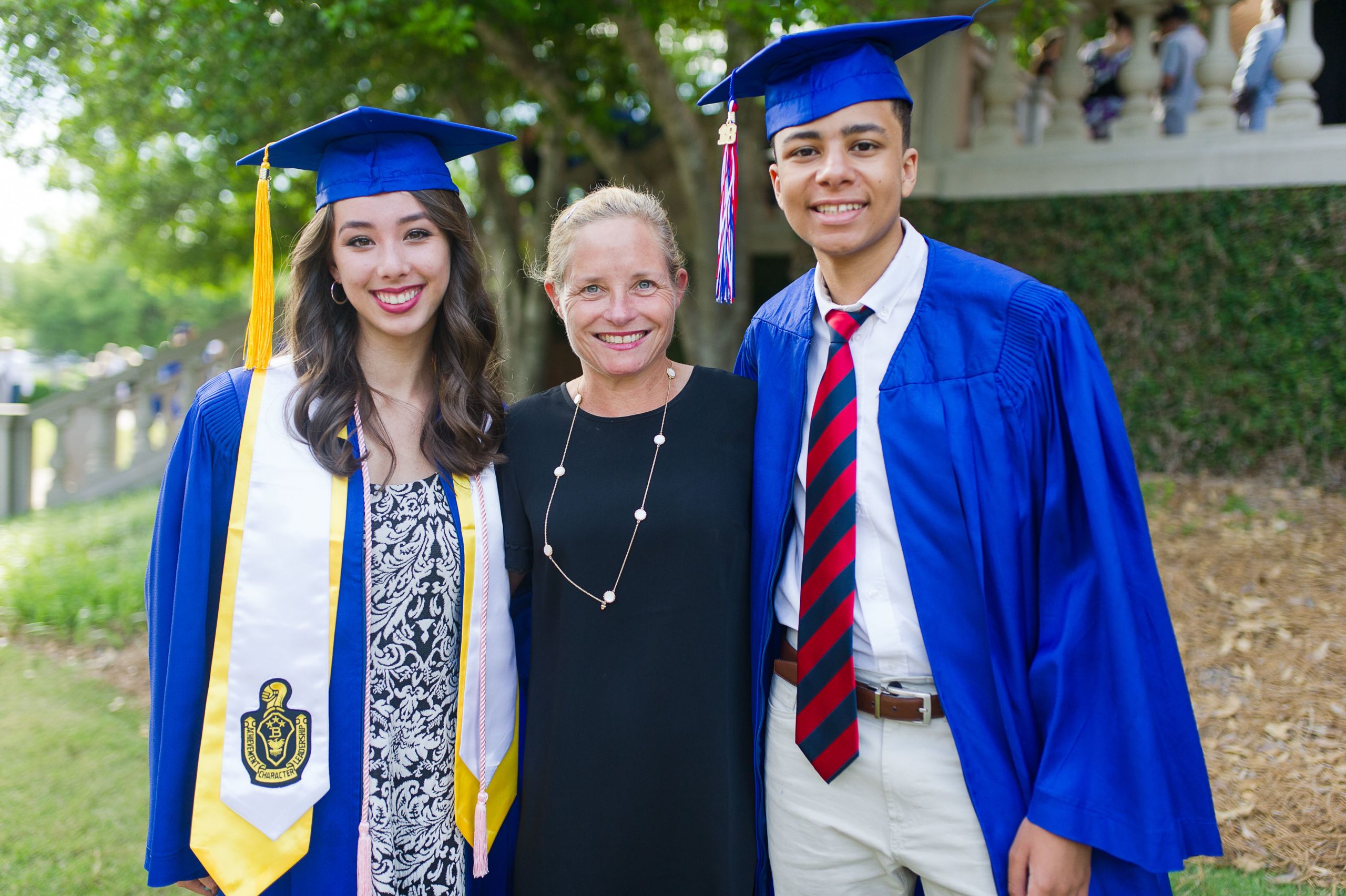 EVEN THROUGH the limited lens of a Zoom call, Josephine Lowery's passion for seeing students succeed is clearly visible. Countless rows of photos line her office wall, each displaying the hopeful smile of a high school student ready to embark on higher education. And Lowery is quick to clarify that these photos aren't just of students she's worked with. They're "her kids." They're her family. 
"These kids give me purpose," says Lowery, C'90, who co-founded and serves as the executive director of College Choice Foundation, a nonprofit that works with high-achieving students with limited resources in Birmingham, Alabama. "They have been through so much, and they each have a story to tell." 
---
THOUGH SHE'S EARNED several degrees and has had a successful career in corporate and real estate law, there was a time when Lowery wasn't sure if college was in the cards for her. Growing up with limited opportunities, she says, didn't necessarily set the stage for success.
"I can remember dumpster diving with my brother," says Lowery, who grew up in Auburn, Alabama. "I developed an empathy early on for underprivileged kids because, well, I was one of them." 
While Lowery lacked privilege, she did firmly count on one thing—her academics. "I worked really hard because something inside of me thought, 'This is the thing that can lead to a better life for you,'" she says. 
Throughout high school, Lowery shined in the classroom despite uncertainty at home. But when it came time to apply to college, she assumed someplace nearby was her only option. It wasn't until a guidance counselor urged her to see beyond her narrow view of possibilities that she began dreaming a little bit bigger for herself.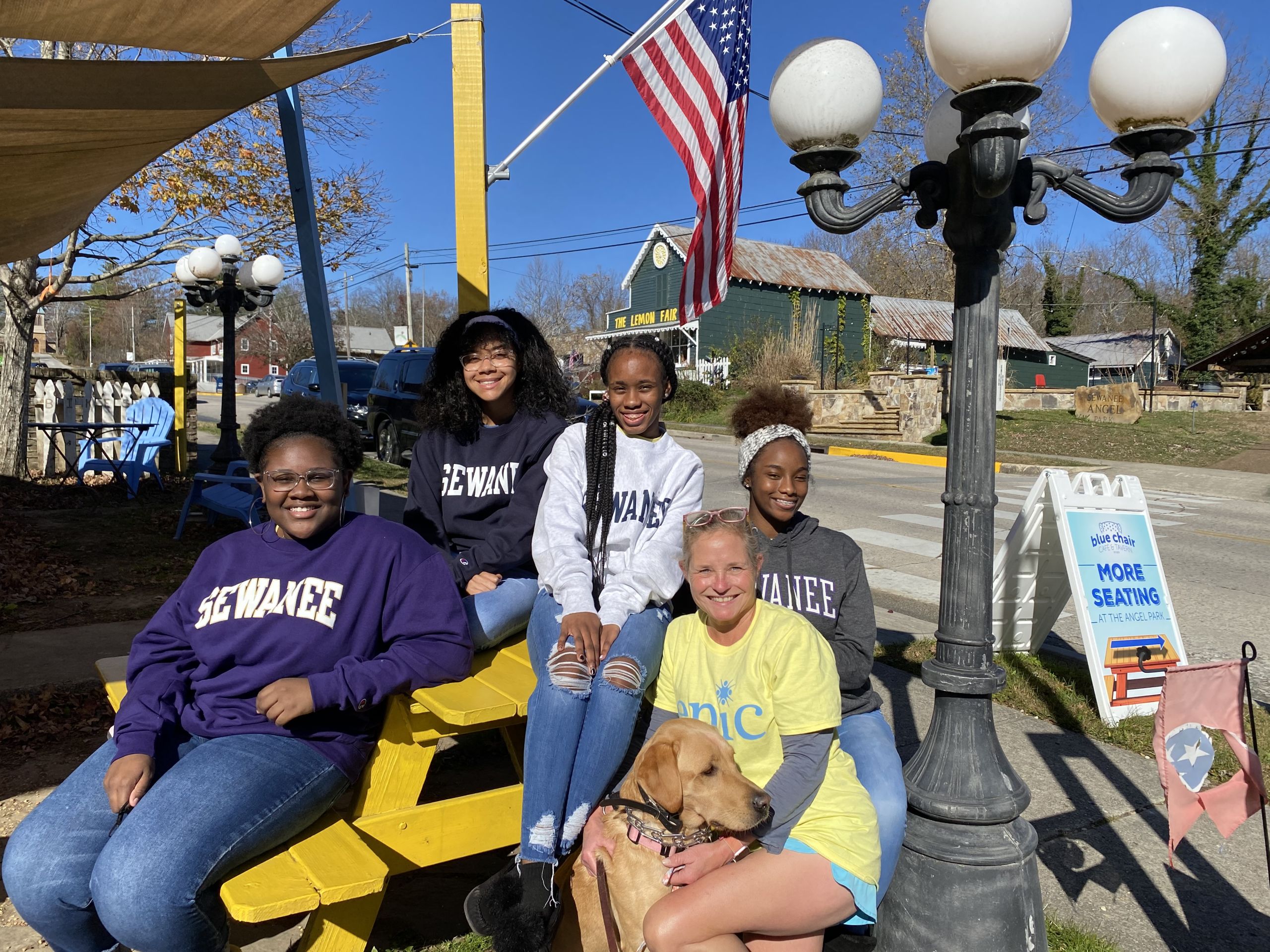 With some extra help, guidance, and waived application fees, Lowery applied to, was accepted to, and received scholarships to a number of schools including Vanderbilt, Emory, Birmingham-Southern, and Sewanee. Unable to visit any of the campuses for a formal tour, she decided to go with the school "that had the rocking chairs." 
"Honestly, I chose it because of the rocking chairs on the brochure. Something about those rocking chairs pulled at me," Lowery says. "And that's how I chose Sewanee."
After graduating from Sewanee, Lowery went on to study law at the University of Georgia. Now, many years later, she is working to make sure other underserved students have access to the opportunities she almost didn't get. 
---
FOUNDED IN 2014 by Lowery, Mark Bateman, a retired associate professor of educational leadership at Samford University, and Lowery's best friend, Nancy Hale, College Choice Foundation provides intensive college admissions support to students in the Birmingham area, including mentoring, covering costs associated with college admissions (e.g., application fees, test prep, essay coaching), taking them on college visits, and providing a laptop when needed. Once students are attending college, College Choice Foundation provides resources that promote academic, social, and emotional success. CCF staff help scout internships, arrange for host families, and finance certain needs like enrollment fees, textbooks, emergencies, and seasonal clothing (heavy coats, warm boots).
The idea for the organization came about casually. Bateman, who had helped Lowery's daughter navigate the college prep process, asked Lowery if she would be interested in teaming up to offer similar services for students who lacked access to such resources. The idea struck a chord with Lowery on the spot. "It was my chance to pay forward for what my guidance counselor had given me," she says. 
Their first year, Lowery, Bateman, and Hale worked with a local student who, through proper preparation, was able to get a full scholarship to Washington University in St. Louis. After that, College Choice Foundation took off and grew to what it is today—a nonprofit that works with anywhere from 30 to 50 students annually, ensuring they have the resources and mentors necessary to attend good schools at little to no cost. "We have kids at Vanderbilt, Boston College, Trinity University, Yale—kids all over the country," Lowery says. 
With Sewanee's move to meet the full financial need of incoming students, the University joined the list of institutions that College Choice Foundation looks to when guiding students through the college prep process. Three College Choice students are currently in the freshman class at Sewanee. Meeting full need means College Choice students pay only what they can afford. "Typically with our students, they can afford to pay nothing," Lowery says. "So they go on a full ride." 
---
FOR STUDENTS LIKE Jeremiah Studivant, a freshman at Sewanee studying biochemistry with hopes of going into the medical field, Sewanee's full-need initiative means he can get a rigorous education—something he once didn't think possible. 
"While applying to colleges, I was homeless," Studivant says. "I was living with different family members, trying to type up applications and sometimes wouldn't have internet." Studivant heard about College Choice through a friend and decided to apply. After getting accepted into the program, everything changed. "I never knew the broad scope of colleges outside of Alabama," he says.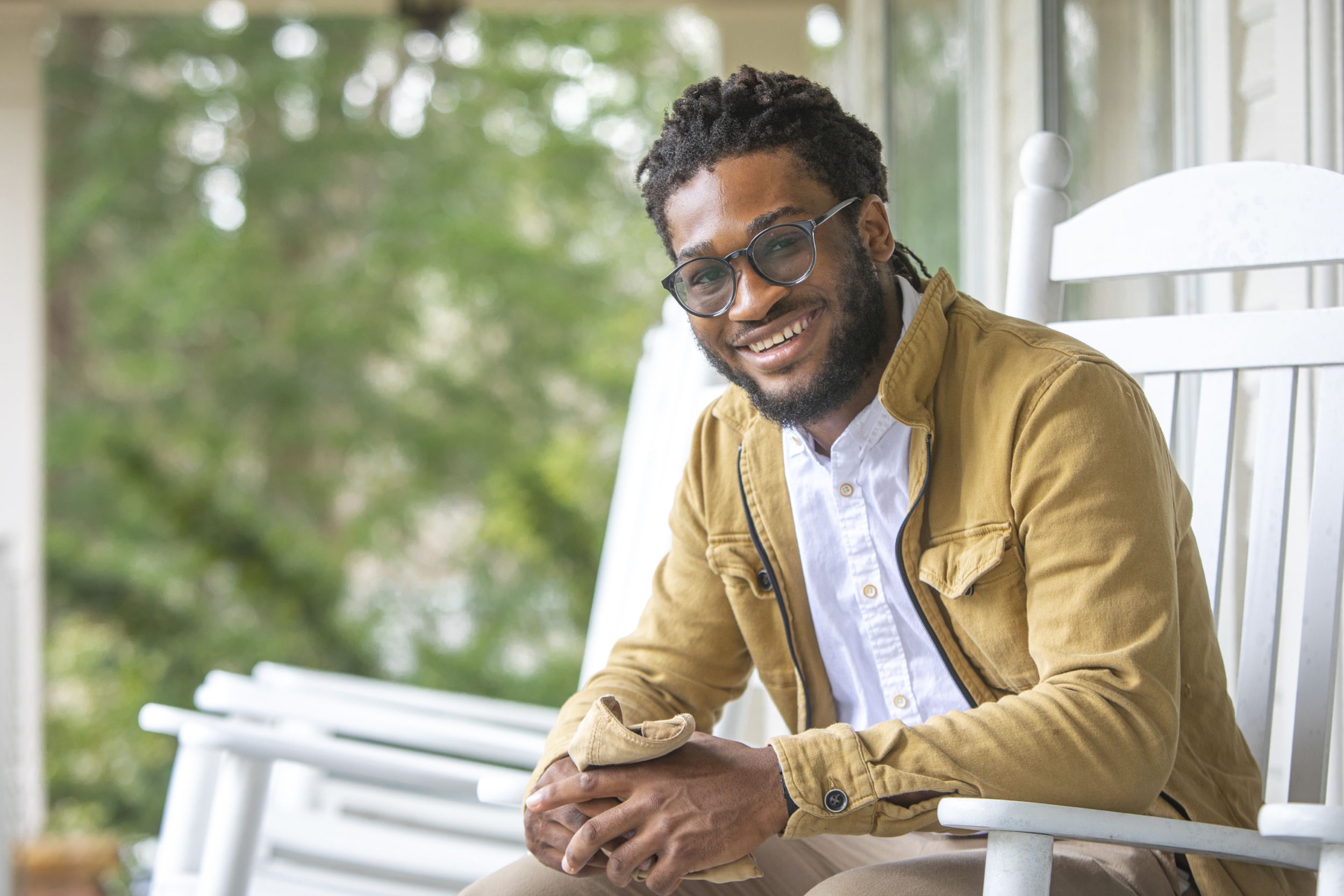 Like Lowery, Studivant knew early on that education led to opportunity. Even during some of the darker times in his life, he held out hope and knew that with a quality college education, he could make an impact on the world.  "Throughout my whole life, my family had been through poverty," he says. "Many times we had to sleep in cars, at a family house, stay in a motel. That's the way it's been since I can remember. You don't get used to it. But you know If you keep pushing through, it'll be fine. That's what I've learned." 
Now at Sewanee, Studivant is taking classes that will help lead to a medical career. (He's especially interested in orthopedics). When he's not studying or in class, Studivant works in the kitchen at the Blue Chair Café & Tavern, commuting on his bike, which was provided by the efforts of College Choice. He says he will always be thankful for the opportunities he's been given through the Foundation. "Not only am I getting an education, but I'm learning about myself," Studivant says. "I'm learning more about society and other people's views and about people from other regions."
"Not only am I getting an education, but I'm learning about myself. I'm learning more about society and other people's views and about people from other regions."
Studivant's lens of hope and optimism recalls an experience Josephine had several decades ago when she made her first trip to Sewanee. There was a brief moment, she says, between tears and fear of the unknown, in which she recognized a sign of hope. "I'll never forget driving by this train trestle in Chattanooga, and the rain stopped and a rainbow came out," she says. "Every time I pass that point on my way to Sewanee to this day, I think that was God telling me it was going to be OK. And it was."
As College Choice Foundation prepares to shepherd another class of students to distinguished schools throughout the country, Lowery says she's confident the Foundation will continue to create stories like hers and Studivant's. And, she hopes, a few students might choose to attend her favorite school. "I am so proud of my alma mater," she says. "I'm so proud of Sewanee for making it possible for these kids to have the same education that I got and my kids get."
Learn more about College Choice Foundation.